Club San Marino
Together with you we would like to form a club of friends with a taste for good food and together with them, develop and organize different activities such as wine tastings, new dishes, lobster evenings, and provide for a place where you can bring your friends and make new ones..
News

Deliciosa comida Mariscos, erizos, pastas artesanales, carnes y mucho más.
Todo esto Acompañado de una inigualable vista al mar.
Platos Especiales
PESCADOR:
Pescado del día acompañado con espárragos, calamares, ostiones y camarones gratinados a la parmesana.
SALMON ROXETTE:
Exquisito filete de Salmón con palta en cama de ñoquis en salsa de espinacas.
PENNE RAGÚ:
Penne en salsa blanca mezcla de champiñones, carne de res y cebollin.
Variedad en mariscos frescos, pastas artesanales y carnes...
Postres hechos en casa y mas...
¡ Para nosotros es un gusto poder atenderlos!
Datos para Depósito:
Marco Luci Arriagada, Rut; 8.265.591-3, Bco Itau, Cta Cte; 0205470812 o Bco Scotiabank, Cta Cte; 97-10266-93,
¡Gracias por su Preferencia!
Events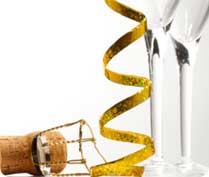 Organize your special events with us, whether they are business meetings or family occasions like birthdays and weddings, and enjoy the best of our services and culinary prowess.